Enjoy Nature? Camping? Want to be an active young Christian on an adventure with friends who love Jesus? Then join our Pathfinder or Adventurer Clubs. Members enjoy club meetings, camping, and service activities designed to develop Christ-like citizens.

The Pathfinder and Adventurer Clubs are part of a world-wide, co-ed scouting organization sponsored by the Seventh-day Adventist Church.
 
Steel City Pathfinders and Adventurers 2022
You can view our schedule for the entire year at the following link:  Steel City Calendar 2022/2023
 
We meet two times each month beginning in September until early June:

The first and third Sunday mornings each month from 10:00am until 12:30pm for classes, march and drill and honors.

We have an Outreach activity the first Sabbath each month.
---
    Steel City Pathfinders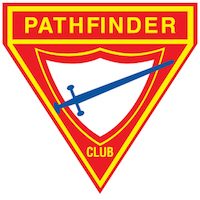 ......is a youth club open to all boys and girls of any religious affiliation between the ages of 10 and 18. Pathfinders focuses on leadership training, building a personal relationship with God and team building skills. We do many different types of events throughout the year with all events aimed at helping the young person grow into a whole person: physically, mentally, spiritually and emotionally.       
                                 Carpentry Honor 2020 - Children's Playhouse
                                                   Bike-a-Thon 2020
                                      Chosen Camporee 2019 - Memories
The 2021/2022 Pathfinder honors we are teaching include:
                            Pathfinder Honors - 2022/2023
Under development
___________________________________________________________________________________________________________________________________________________
                                                                Steel City Adventurer Club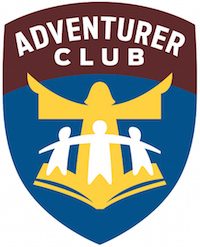 .....is a family club for children ages 4-9 and their parents. The goal of the club is to strengthen family relationships and to help children grow physically, mentally, and spiritually. We want each child to learn that Jesus is their best friend.
We spend time each meeting learning a Bible story, enjoy fun activities and teach simple march-and-drill.
                                                   Adventurer Awards - 2022/2023
Our Adventurer Club also conducts an annual outreach program in February with music, entertainment and stories for the residents of a personal care home.  
Our annual Adventurer family camp out is in April at Laurel Lake Camp in Glenn Campbell, PA (near Punxatawny). This is a fun weekend that is looked forward to all year.